Originally Posted by Thomas Vivaldi
Wouldn't this game be more fun if you shipped their names?

Like in the above example: Evilham?

Or in my turn: Evilenie?

And the next person would have to guess that I was shipping Evil Queen and the Genie?
Nah. That would make things too complicated to figure out.
I'm going to ship the genie with:
Mary Margeret
__________________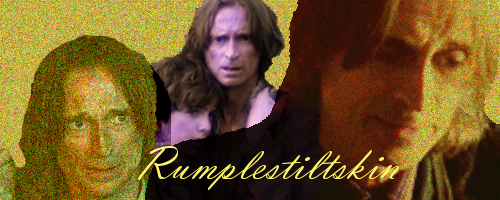 Lovely avatar by Once Upon A Whatever. Thanks.
Lovely wolf banner made for me by Pandora's Imp. Thanks.